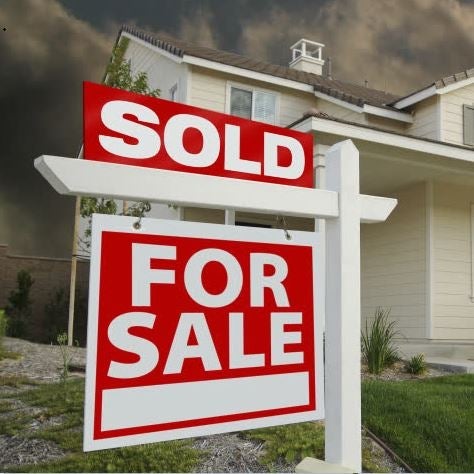 Most people plan to buy a house in their lifetime, but the exact timing of this major event can depend on several factors. Typically the ideal time to purchase a home reflects your individual circumstances and goals. Individual circumstances are factors like your risk tolerance, your financial security, borrowing profile, family plans, career plans and so on. Goals on the other hand, will likely start off quite vague and become clear as you learn more about your house needs and wants. 

It is important to have a clear understanding of both your individual circumstances and your goals, as these are factors you can control. We are also faced with external factors. While these are also very important in your decision making process, you do not have control over these factors whatsoever. The market can change quickly as a result to economic data, geo-political events, natural disasters and possibly even twitter nowadays. While things like interest rate fluctuations and varying property values are important to consider, if this information is analysed too thoroughly it may prevent you to make a decision at a time that feels right to you. 

Take the recession as an example. At a time where the market was succumbing to the recession, Ashleigh and Jenn felt that it was their ideal time to buy a house. Roughly 12 years ago, Ashleigh Cranston and Jenn Johnson met in Boston and started dating. While Jenn was from Boston, Ashleigh was originally from Toronto. Eventually the couple made the big decision to relocate to Toronto and start a life together. Fortunately Jenn was able to transfer her role in Boston at PWC, a management consulting firm, to the Toronto location and their journey in Canada began! Jenn and Ashleigh started off by renting a condo in the King West area for $2,300/month. While this was fine for the short-term, they wanted to buy a home. Then in 2009, when stock markets and economic activity continued to drop, they decided the time was right for them and they bought their first home. 

Ashleigh and Jenn's first home was a three bedroom semi detached in the Leslieville neighbourhood. Nervous that the value could change given the volatile state of the market, they were able to talk the sellers down from $499,000 to $470,000. It was truly a great deal for this up-in-coming neighbourhood that offered close proximity to boutiques and trendy restaurants. 

A couple years after they bought their first home, I was living near Leslieville and met Ashleigh and Jenn in a local dog park while I was walking my dog Griffin. It didn't take long for us to become good friends. Eventually it came up in conversation that they were considering selling their home. While their Leslieville home was ideal for Ashleigh and Jenn for many years, it wasn't the 'family home' they had imagined living in long-term. Over our many dinner parties together, we chatted about the possibility of selling. In 2013 they felt that the time was right and they hired me to sell their their starter property, which we did for $690,500! Buying in a relatively low point of Toronto's housing market really paid off for them! 

Ashleigh and Jenn did not stop their property goals there! See their journey below… 
Whether you buy one home or buy multiple properties in your lifetime - your journey will be unique to you. What works for one, like Ashleigh and Jenn, may not work for another. Set goals, stay informed and follow your housing dream! 
Are you considering buying or selling, but need some help? Feel free to contact me for assistance.