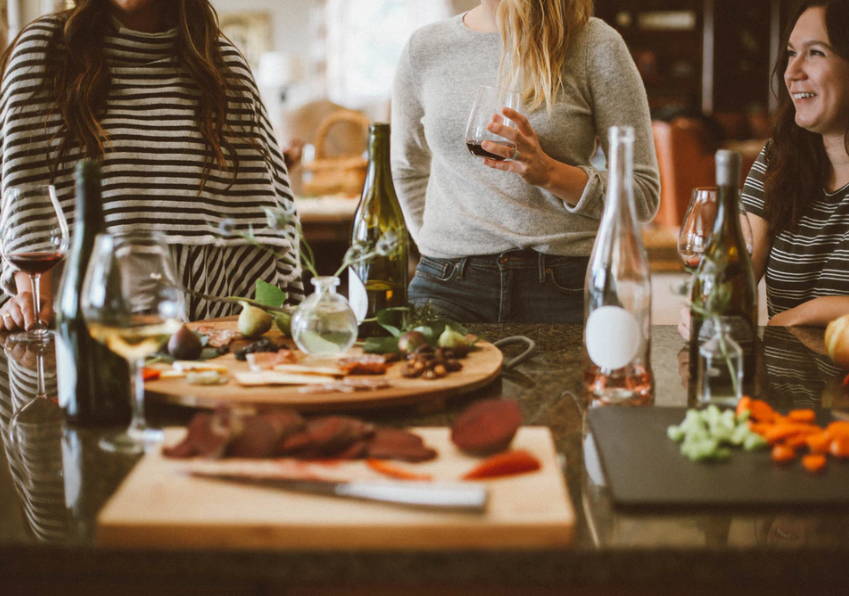 A Guide For First-Time Buyers - What is Financing?
In the first installment of my First Time Buyers Guide, we took a look at the costs of entering the world of home ownership. We went over the importance of calculating, what you now know as, your
gross debt-to-income and total debt-to-income. Additionally, we laid out a thorough list of
expected upfront and ongoing costs of buying your first home. As a little reminder, your
upfront costs include things such as the down payment, the closing costs and applicable taxes. Ongoing costs, on the other hand, are property taxes, mortgage payments, utility bills, insurance, routine repairs, maintenance and condo fees. Before we continue, make sure you have read my first post,
First-Time Buyers - PT 1
. We want to ensure you have all the information you need to make one of the most important decisions in your life.
For the second installment we are going to discuss home financing. Basically this is the activity of providing money for people to buy property and typically refers to a mortgage. Your mortgage, typically provided by a bank, is comprised of your monthly payments, your interest rate and potential fluctuating costs. To begin your house hunting journey, a mortgage lender or broker can assist you by discussing your options and confirm that you are financially ready to own a home.
Once you meet with a lender/broker you'll start the process of being pre-approved. This will give you a firm idea of how much you can afford, your monthly payments and your interest rate. It's vital to know this information prior to house hunting because you will get a better sense of whether the home of your dreams is realistic or whether some compromises need to be made. However, be sure not to get ahead of yourself. Pre-approval is exactly how it sounds - it is not a guarantee. You will still need to get the price and conditions of your desired home evaluated by your lender before anything is official.
Starting the financing process can almost be considered the first official step in home buying. Your mortgage lender or broker will present you with some terms and options that you might not be familiar with. Below is a list of mortgage terms and options that are very common in these discussions.
Canada Mortgage and Housing Corporation website
 i
s a great source to learn more about each term.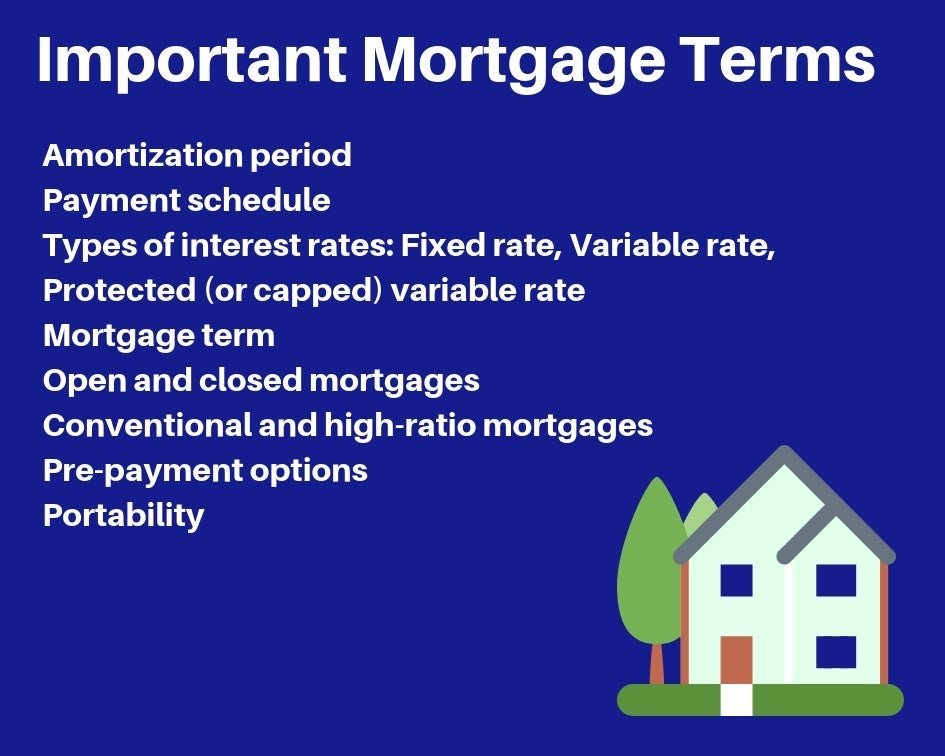 Like any major purchase, you should be prepared with some essential information when you meet with your mortgage lender or broker. Typically you will need to provide your credit score. This will be the first tell of whether a lender or broker should approve you. In addition, you will need proof of income, employer information, proof of down payment, proof of address, proof of savings and investments, government-issued photo ID and details of current debts. Similar to when you're renting a home or buying a car, this information will help determine whether you qualify for a mortgage.
Finally, with a mortgage comes the potential need for insurance. Mortgage insurance (also known as mortgage guarantee or home-loan insurance) protects lenders in the case of losses due to default of a mortgage loan. Insurance costs vary, yet, typically, smaller down payments will equate to higher insurance premiums. You may also be able to pay your insurance up front or add it to your mortgage.
If there is one thing you should take away from today's post, it's that you should strive to be as prepared as possible for the mortgage process. Do your research and determine what you are comfortable with given the fact that rates, expenses and income may fluctuate. Home financing can feel daunting, however, the more you learn about the process and impacts the better prepared you will be in this step towards becoming a homeowner!
Feel free to contact us with any questions regarding mortgages and starting the home buying process. Don't forget to check back next month for my next exciting installment - finding your dream home!